EstateJobs.com site upgrades – feedback?
February 1st, 2017 by admin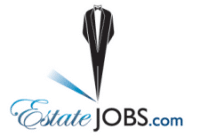 We are looking for feedback on the new site layout and functions. Please email us immediately if there are any technical errors, strange graphics, or general concerns. We work hard to keep the site updated with the latest in appearance and usability for our clients.
Also make sure you are taking advantage of the profile page on your account. You are now able to upload a photo, which increases your chances of standing out among other job seekers, and you can link directly to your LinkedIn profile or other online version of your resume. Just add the URL in the video/website link field!
Thank you,
support@estatejobs.com
Posted in Job Hunt / Career Advice